Overview
The University of California, Santa Barbara offers a PhD Emphasis in Cognitive Science. Doctoral students from twelve affiliated departments (Anthropology, Communication, Comparative Literature, Computer Science, Education, English, Geography, Linguistics, Media Arts & Technology, Music, Philosophy, and Psychological and Brain Sciences) may choose to participate in the emphasis program by completing extra coursework, presenting their research, and taking cognitive science-related questions as central to their studies.
The Cognitive Science Program reflects the intersecting, interdisciplinary interests of affiliated faculty and students in the College of Letters & Sciences, Gevirtz Graduate School of Education, and the College of Engineering from the departments listed above, as well as participating faculty from several additional departments (incl. Electrical & Computer Engineering, Sociology, and Counseling Clinical & School Psychology). The Program provides an organizational structure that facilitates sharing of research interests and collaboration among faculty, departments, and students.
Students who meet the Cognitive Science Emphasis requirements will graduate with a Ph.D. from their home department, along with wording on their transcript stating they have earned an Emphasis in Cognitive Science.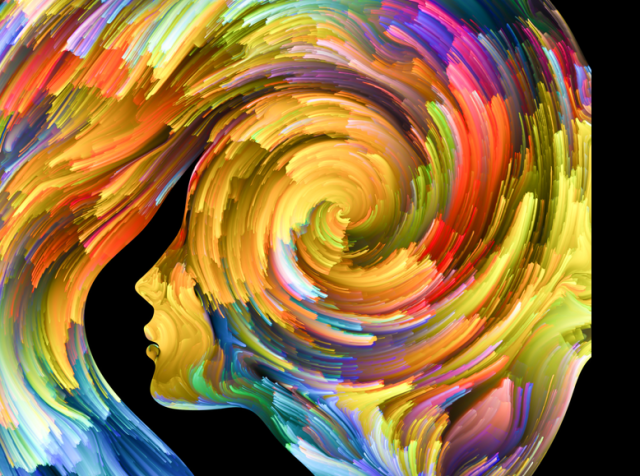 What is Cognitive Science?
Cognitive Science is the interdisciplinary study of the mind, as determined jointly by the nature of the environment and by the internal architecture of the intelligent agent, whether human, nonhuman animal, or machine. A mind incorporates some form of mental representation and cognitive processes that create, act on, and manipulate these representations. Topics of central concern may include but are not limited to perception, action, learning, memory, knowledge of our own and other minds, concepts, language, reasoning, decision making, problem solving, inference, imagination, and emotion.
Cognitive science is an interdisciplinary field that has emerged during the past few decades at the intersection of a number of existing disciplines, including psychology, linguistics, computer science, philosophy, anthropology, and neuroscience. Previously, each discipline sought to understand the mind from its own perspective, benefiting little from progress in other fields. With the advent of Cognitive Science, however, theoretical insights and methodologies have been shared among disciplines, and interdisciplinary interaction has become the hallmark of the field. It is a field founded on the principle that new knowledge should be developed at the intersection among disciplines, and that collaboration will serve to preserve and strengthen all participating disciplines.
Contact

Professor of Philosophy

Cognitive Science Program Director

Cognitive Science Steering Committee

Graduate Program Assistant